Veterans' Ministry at St. Andrew United Methodist Church,
Toms River, NJ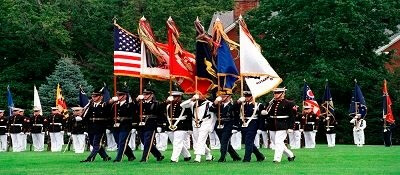 Serving Those Who Served Our Country
Great love has no one than this, than to lay down one's life for his friends. ~ John 15:13
The Veterans' Ministry of St. Andrew UMC, Toms River, NJ is a volunteer based Christian outreach program that strives to serve, honor and support our veterans.
We understand that military life can be stressful, so we strive to eliminate communication barriers and create an opportunity to unite all veterans.

We want to provide high-quality, compassionate and comprehensive services to all our veterans and their families by offering a wide range of services such as sending active military needed items to boost their morale. We will host discussions on cultivating good citizenship and principles of leadership in addition to reading scripture and praying for God's guidance in our mission.

We want to extend to veterans our personal thanks and sincere appreciation for their contribution of honorable service to our country. May they know that their devotion to duty and a spirit of sacrifice in keeping with the proud tradition of military service is recognized, respected, and is a reflection of the type of personal character of the members we hope will join our mission.
St. Andrew UMC Serves, Honors and Supports Veterans
Click to Read the Article in The Relay on page 9

Our Veterans' Ministry is OPEN to all.
The Veterans' Ministry strives to serve all military personnel, current and past. One way we accomplish this is to partner with veterans organizations. Three of these organizations are listed below. If you would like to financially support our Veterans' Ministry at St. Andrew UMC, you may choose to specify one of these programs or allow us to use your donation where we see fit.
Operations Jersey Cares mission is to help our troops overseas as well as the returning soldiers and Marines who have been wounded in combat. OJC sends packages to our men and women to let them know that America is behind their efforts and is also dedicated to helping the wounded. OJC is a 501 (c) (3) nonprofit and a collection site for items requested by our troops. Items collected are included in care packages for our troops and veterans.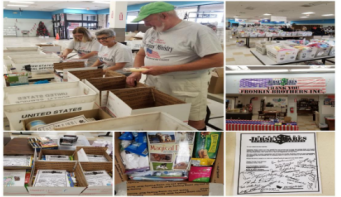 US War Dogs/K-9 Vets - War Dog Association seeks to support current and retired war dogs and their handlers through various venues including financial assistance, and support issues. They are a 501(c)( 3) nonprofit that collect items needed for our four legged service members.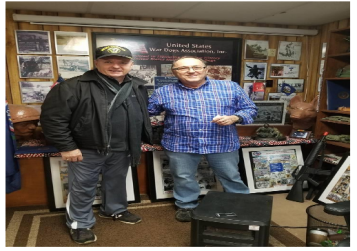 Community Hope - helps veterans and their families overcome mental illness, addiction, homelessness, and poverty by providing housing and support services. Since 1985 they have restored hope to thousands.
Who We Are
The Veterans' Ministry had its beginning at St. John's UMC in Hazlet, NJ, at a church service on Veterans Day, November 14, 2010. These wonderful events that remember and thank our veterans for their service continue every year and will now take place at St. Andrew UMC.
Founded by Sgt. David Nordt, US Army
What We Do
The Veterans' Ministry takes pride in the commitment its members have to supporting, helping, and honoring all service members and families through the following activities:
Letters/Cards - our members write and send letters, as well as holiday cards to current military personnel. They also recruit others, such as school children, to participate
Visitations- St.Andrew Veterans' Ministry members schedule visits to home bound/institutionalized veterans
Services- special Sunday services that honor our military are planned and presented for Veterans' Day and Memorial Day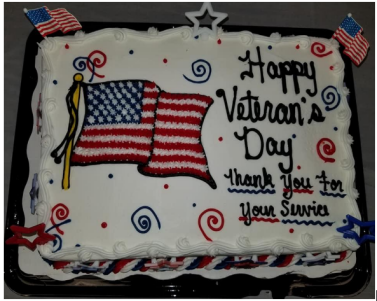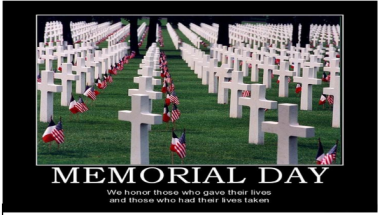 Funerals - Presentations honoring their loved one are made to family members of deceased St. Andrew UMC veterans.
Our Veterans' Ministry strives to cultivate awareness of a variety of veterans causes and organizations.
Veterans Resources Phone Numbers
Civilian Health & Medical Program: 1-202-461-6530
Caregiver Support …..1-800-733-8387
Debit Management …..1-855-260-3274
Education …………….1-888-442-4551
Federal Recovery Coordination. 1-877-732-732-4456
Headstone & Markers….1-800-697-6947
Health Care ….1-877-222-8387
Homeless Veterans….1-888-424-3838
Home Loans ….1-888-827-3701
Life Insurance….1-800-669-8477
Presidential Memorial Certificate…1-202-565-4964
Special Health Issues ….1-800-749-8387
VA at White House…. 1-855-945-8911
VA Benefits ….1-800-827-1000
VA Combat Call Center….1-877-927-8387
Veterans Crisis Line ….1-877-222-8387
Women Veterans….1-877-222-8387
Websites
Burial& Memorial Benefits- www.cem.va.gov
Caregivers Support- www.caregiver.va
Education Benefits- www.gibill.va.gov
Health Care Eligibility- www.va.gov/healthbenefits
Homeless Veterans- www.va.gov/homeless
Mental Health- www.mentalhealth.va.gov
National Resource Directory- www.nrd.gov
Prosthetics- www.prosthetics.va.gov
Returning Service Members- www.oefoif.va.gov
VA Vet Centers- www.vetcenter.va.gov
Vocational Rehabilitation & Employment- www.benefits.va.gov
US Department of Veterans Affairs. www.va.gov
Veterans' Ministry will meet bi-weekly at church - evenings. Dates to be determined.
Contact: Veterans Ministry Leader
Sgt. David Nordt
Cell: 732-703-0064
Email:
Twitter: Veterans at St. Andrew UMC.Toms River, NJ 08755 @V08755
Facebook: Veterans at St. Andrew UMC. Toms River, NJ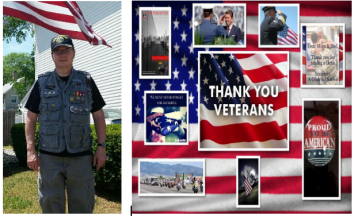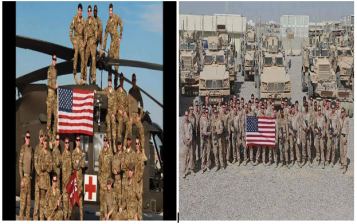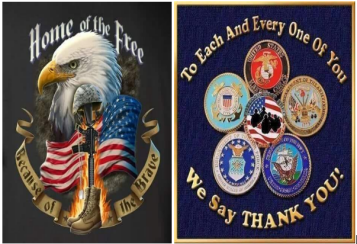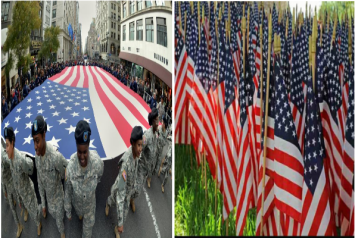 Click on Image for an Enlarged Copy