Come unto me, all you that labor and are heavy laden, and I will give you rest. Take my yoke upon you, and learn of me; for I am meek and lowly in heart: and you shall find rest unto your souls." Mathew 11:28The Walk: Five Essential Practices of the Christian Life
Christian Coffees

Our Christian Coffees study group meets on Sunday mornings at 9:30am during the regular program year in the Shared Ministry Office on the upstairs level near the Narthex. We encourage our participants to grab a cup of coffee or tea from Fellowship Hall, then join us in the Shared Ministry Office for an hour of study and discussion. For additional information, please reach out to Lucy DeBarge through the church office.
For January through March 2020, our Sunday morning Christian Coffees class is continuing our verse by verse study of the Letter to the Hebrews, using the John MacArthur Study Guide, Hebrews: Christ – Perfect Sacrifice, Perfect Priest. In this Study Guide, we are exploring the contrast between the Old and New Covenants and the author's teachings on how Christ is higher than any Old Testament character, priest, ritual or sacrifice. For those interested in joining our small group, please contact Lucy DeBarge through the church office.
The Wired Word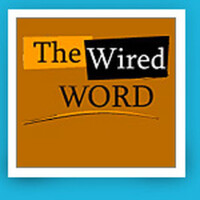 THE WIRED WORD, a weekly study seeking to find the biblical principles at work in newsworthy events, offers 2 unique features. Each week the class is based on a different significant happening somewhere in the world, with scripture that looks to give biblical perspective to the events, motives and outcomes in that story. This leads to discussions of how these principles can play out in our lives. Because of one-time nature of each study, The Wired Word study is perfect for those who can only attend occasionally. We meet each Sunday at 9:30AM classroom 9.
The Walk: Five Essential Practices of the Christian Life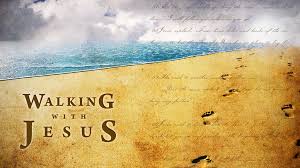 Jesus said, "follow me and I will make you fish for people".(Matthew 4:19). 'Walking with Jesus' is a simple way of thinking about the Christian life. We are followers of Jesus. We are seeking to learn from him, emulate him, go to where he wants us to go, to do what he wants us to do, and walk on the journey of life with him -from the introduction of The Walk by Adam HamiltonIn this six-part worship theme, together with small group discussions, we will focus on five essential spiritual practices that are rooted in Jesus' own walk with God and taught throughout the New Testament. We will explore their foundations and discover what it looks like to pursue them in our personal lives and the life of the church.
1/12/2020 Walking with Jesus 1 John 1:5-7 We are imperfect. If we don't actively seek and walk in the light of Christ, darkness will overtake us.
1/19/2020 Worship & Prayer 1 Thessalonians 5:16-19 Worship is an act of celebration and rejoicing. Prayer is an act of joy and thanksgiving. These practices connect us daily, and evermore closely, with God in Christ.
1/26/2020 Study 2 Timothy 3:14-17 . God speaks to us in many various ways in our daily lives; nature, experience, and relationships. God also promises to inspire us with the Holy Spirit. Certainly, the most central and reliable way God speaks to us Scripture is through Scripture. There are many modes and methods for studying the Scriptures and all of them have great benefit for our spiritual journey.
2/2/2020 Serving Ephesians 2:8-10 We aren't saved by the works we do. Its by God's grace that we are given the gift of new life. The purpose of this new life though is to do good works! Works that reflect God's goodness and serve and bless others.
2/9/2020 Giving Luke 6:37-38 God's economy is not like the economies of the world. The world teaches to compete, achieve, excel… to win even if it means someone else has to lose. God teaches that he more graceful we are, the more grace we receive, the more forgiving we are the more forgiveness we receive, the more generous we are in giving, the more God promises a 'good measure' in return.
2/16/2020 Sharing Matthew 4:18-20 The Gospel is communicated through relationships. We influence, impact, and inspire others through our words, actions, and shared life together. Even as Jesus calls us to follow him, he calls us to connect with others and invite them on the journey of following as well.