Come unto me, all you that labor and are heavy laden, and I will give you rest. Take my yoke upon you, and learn of me; for I am meek and lowly in heart: and you shall find rest unto your souls." Mathew 11:28
When Christians Get it Wrong
The love we are to show is not a feeling but a way of acting—a love of kindness and compassion and a desire to bless and seek good for others.
This Fall EVERYONE at the St. Andrew United Methodist Church is invited to:
Explore the Essentials of being a follower of Jesus
Learn how to avoid the common pit-falls of Christians acting UNCHRISTIAN
Practice scriptural reflection and discernment to broaden our Christian understanding
This 6-week faith discovery series includes a Weekly Bible Study/DVD session. We will:
Take an honest look at where Christians tend to fall short in applying their faith to life
Reset some foundational Christian faith principles to reflect Jesus' love and grace
Commit to a weekly action: practicing a faith that we can be proud of and can inspire the world around us
Contact Pastor Erik for info at: email: erik@erikchall@gmail.com, office: 732-349-5367, or mobile/text 732-773-4915. Details at: standrewtr.org
WHEN CHRISTIANS GET IT WRONG
"by this everyone will know you are my disciples, if you love one another". John 13:35
WEEK 1: When Christians Are Unchristian
WEEK 2: Christians, Science, & Politics
WEEK 3: Other Religions
WEEK 4: When Bad Things Happen
WEEK 5: The LGBT-Q Community
WEEK 6: When Christians Get it Right
PASTOR-LED GROUP SESSIONS HELD WEEKLY ON WEDNESDAYS 11am-12pm & 7:45pm-8:45pm, & SUNDAYS 7pm-8pm
(SESSION WEEKS: 9/8, 9/15, 9/22, 9/29, 10/6, 10/13)
Christian Coffees

Our Christian Coffees study group meets on Sunday mornings at 9:30am during the regular program year in the Shared Ministry Office on the upstairs level near the Narthex. We encourage our participants to grab a cup of coffee or tea from Fellowship Hall, then join us in the Shared Ministry Office for an hour of study and discussion. For additional information, please reach out to Lucy DeBarge through the church office.
On September 8, our Sunday morning Christian Coffees classes will resume for the program year. We will begin a new study of the Letter to the Hebrews. We will be using the John MacArthur Study Guide, Hebrews: Christ – Perfect Sacrifice, Perfect Priest. In this Study Guide, we will explore the contrast between the Old and New Covenants and the author's teachings on how Christ is higher than any Old Testament character, priest, ritual, or sacrifice. For those interested in ordering the study guide or for more information, please contact Lucy DeBarge through the church office.
The Wired Word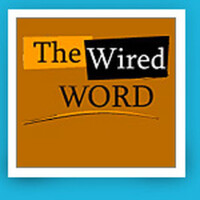 THE WIRED WORD, a weekly study seeking to find the biblical principles at work in newsworthy events, offers 2 unique features. Each week the class is based on a different significant happening somewhere in the world, with scripture that looks to give biblical perspective to the events, motives and outcomes in that story. This leads to discussions of how these principles can play out in our lives. Because of one-time nature of each study, The Wired Word study is perfect for those who can only attend occasionally. We meet each Sunday at 9:30AM classroom 9.