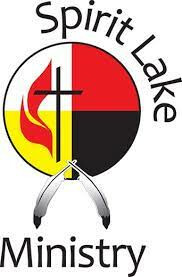 Spirit Lake Christmas Shoebox Project
Shoebox Christmas is a program that provides Christmas gifts to children in need in the Dakotas and Minnesota. This past Christmas over 6,500 gifts were donated and distributed in North and South Dakota and Minnesota. In South Dakota the Crow Creek and Pine Ridge reservations and the Enemy Swim school near Sisseton received gifts. In North Dakota the Spirit Lake Nation and the Turtle Mountain reservations received gifts.
What's in a Shoebox?
Love. Shoebox Christmas gifts are built from love for children that might not otherwise get a Christmas gift. On the reservation, up to 70 percent of the children would not get a Christmas gift if not for the Shoebox Christmas Gift program and the generosity of the people that donate to this wonderful program. To start, wrap the bottom and top of the box separately (this will allow us to insert the story of the birth of Jesus. If you have children, grand children, nieces or nephews, ask them what they would like for Christmas. Add that, a few more small gifts, some candy, a winter hat, mittens or gloves, place a rubber band around the box and the top, then put the age group and gender of the child on top of the box. You have just built a box of love. We are looking for the following age groups. Infant, Toddler, 3-5, 6-8, 9-12, 13 and up. Please only add new toys and please don't put any clothing except the hats/gloves or mittens in the boxes.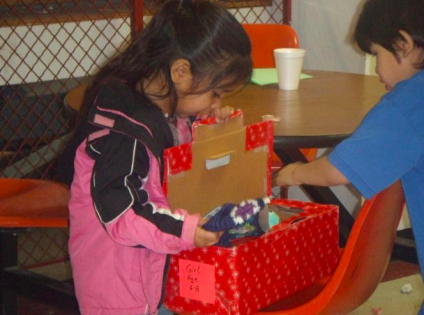 Warmth of the Spirit from Dakotas UMC on Vimeo.