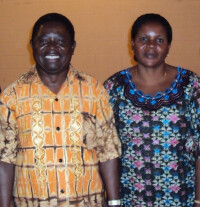 Our Covenant Missionary is Kabaka N. Alphonsine, who serves in Dar es Salaam, Tanzania as director of women's activities and training for the United Methodist Church in Tanzania and director of the United Methodist preschool for orphans in Dar es Salaam. Kabaka's husband, Rev. Mutwale Wa Mushidi, serves as director of church development and evangelism for the United Methodist Church of Tanzania.
Tanzania Hope Center (Tanzania UMC Conference Center)
$78,000 was raised and the land was purchased:
15 Acres in Southwest Dar es Salaam!
UMCOR funded drilling a water well!
Guest House is now mostly completed and consecrated!
Kitchen is now completed!
GNJ Bishop John Schol and Bishop Mande Muyombo of the North Katanga Episcopal Area of the Tanzania Annual Conference consecrated the Guest House during Bishop Schol's visit to Tanzania in June 2018.
Now Raising Funds for:
Primary and Secondary Schools - for Orphans
Health Clinic – for Life-Saving and Preventative Care
We are privileged to financially support Kabaka and her projects through the United Methodist General Board of Global Ministries:
Kabaka Ndala Alphonsine, Advance #15161Z
Tanzania Women Development, Orphans and Vulnerable Children Schools – Projects, Advance #15051A
Transforming individual lives and whole communities!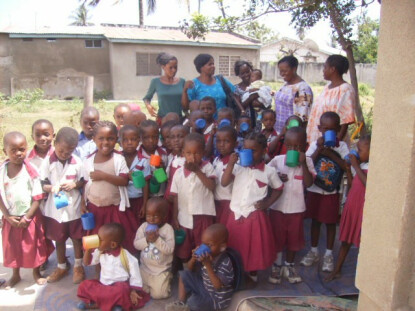 History of Tanzania United Methodist Church:
The United Methodist Church North Katanga Episcopal area under Bishop Ngoy Kimba Wakadilo from Democratic Republic of Congo initiated an Evangelism project in 1989 to develop the church in neighboring Tanzania. Six pastors including Rev. Mutwale Wa Mushidi were sent in 1992 with their families to minister in Tanzania. To this day, the mission has established 63 United Methodist Congregations. Throughout the church ministry in Tanzania, the mission has undergone a lot of difficulties related to financial shortages.
Greater New Jersey is now in covenant with the UMC of Tanzania, facilitating the Tanzania Pastor's Leadership Development School and raising funds to construct other buildings at the Tanzania Hope Center, including a Health Clinic and an Orphanage with Primary and Secondary Schools! St. Andrew UMC is committed to continuing our financial support.
100% of your donations reach the project!
TYPE OF MINISTRIES TO BE INCLUDED IN THE
TANZANIA HOPE CENTER
Guest House: to provide housing for volunteer groups, workers, and guests.
Schools: for orphans who have no means to attend school.
Health Clinic: to provide medical care for underserved area.
Sanctuary: to provide a worship center and multi-use space for training and seminars
Conference Offices: for bishop's representative, the superintendent, and staff
Thank you, St. Andrew UMC, for your generous financial and prayer support of the Tanzania United Methodist Church over the past seven years! With your continued generosity, we hope to be part of the ongoing projects in Tanzania. For more information about the Tanzania UMC and our St. Andrew connection, contact Missions Coordinator, Lucy DeBarge, through the church office.