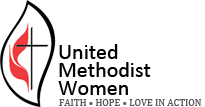 The St. Andrew unit of the UMW of is one among the many worldwide units of United Methodist Women, the largest denominational faith organization for women with approximately 800,000 members. The mission of UMW is to foster spiritual growth, develop leaders and advocate for justice. St. Andrew's unit sponsors gatherings of women and teens for worship, mission education, and fellowship. All women of our area are invited to participate in this mission effort. The women of our St. Andrew UMW unit support local, national and world missions through prayer, personal commitment and financial support. Worldwide, members raise up to $20 million each year for programs and projects related to women, children and youth in the United States and in more than 100 countries around the world.
MEET MISSIONARIES REV. LOWELL AND CLAUDIA WERTZ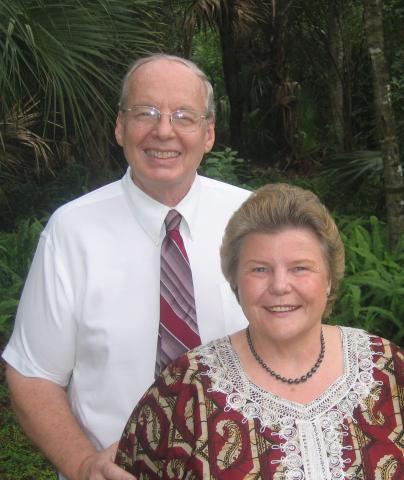 St. Andrew United Methodist Women invite you to join us on Saturday, September 21 to welcome to our church Rev. Lowell and Claudia Wertz.
Join our St. Andrew United Methodist Women on Saturday morning, September 21, in welcoming to our church Rev. Lowell and Claudia Wertz. Come to Fellowship Hall at 10:00 am on Saturday morning, September 21, for a delicious Brunch and a time to hear from this missionary couple about the exciting things that God is doing in Africa through "Joy in the Harvest" Ministries!
Rev. Lowell, with his wife Claudia, have been missionaries in Africa for 40 years. They served their first 12 years with the General Board of Global Ministries of the UMC in Zaire (now called the Democratic Republic of the Congo).
Twenty-eight years ago, they founded "Joy in the Harvest" and serve in Tanzania. Their ministry includes: church planting, running a computer training school, feeding center, a community center that holds 500 people for teaching and community events, and the only local Christian radio station.
They also have a ministry to refugee women, running 3 guest houses and office work that keep Claudia busy.
They have been married for 47 years, have two married children and four grandchildren.
"Joy in the Harvest" Ministries is a Mission Project supported by both our St. Andrew UM Women and by Missions at St. Andrew.
For more information about "Joy in the Harvest" and the Wertz's, visit their website at:
https://joyintheharvest.com/about/the-missionaries/lowell-claudia
Ice Cream Social
Barber Shop Style music provided by the Shore Voices
Ice Cream Social
Stop Human Trafficking
Women's Retreat The Potter's Hand