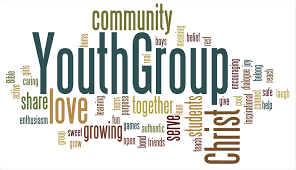 Food Drive
We're excited to let you know that our St. Andrew Youth will sponsor a Food Drive over the next two months to benefit our St. Andrew Food Pantry. The Food Drive will kick-off this Sunday January 16 with a video presentation by our Youth during our online worship service. Here is some information about the Food Drive:
Donation Boxes to receive your food donations will be set up in the Fellowship Hall Lobby and in the upstairs Narthex. We will be accepting your donations through Sunday March 13.
We are also collecting food in the back parking lot outside of Memorial Hall on Saturday February 26, from 9:00 am to 1:00 pm. Food donations will be received on a No-Contact, Curbside Drop-Off basis. Our St. Andrew Youth will assist by unloading food donations from your vehicle.
For additional information about our St. Andrew Food Pantry or if you have any questions about the upcoming Food Drive, please reach out to Missions Coordinator, Lucy DeBarge, or Youth Coordinator, Sam Jones.
Thank you so much, and God bless you for your generosity and ongoing support of our St. Andrew Food Pantry!
"The generous will themselves be blessed, for they share their food with the poor." Proverbs 22:9
Click on the Image to See a Flyer of Food Pantry Needs
Vision & Mission
It is the VISION of the Youth Fellowship of St. Andrew UMC to guide youth towards a lifelong relationship with Jesus Christ, encouraging them to follow the way of
faith, love, and service as disciples so that they may reach the world with God's Good News and powerful Holy Spirit of reconciliation and new life.
It is the MISSION of St. Andrew Youth to:
Love our Lord with all of our heart, with all of our soul, and with all of our mind. (Mt. 22:37)

Proclaim the gospel of God's love to others by word, deed, and exampling a personal relationship with Jesus Christ.

Practice all that the Bible teaches about living as Christians.

Connect with people who will encourage and support our Christian faith and life.

Serve others in love.
MYF and Yes Club is open to all boys and girls of middle school and high school age. Our youth group welcomes all, not necessarily just members of our church. Many of our youth have and still bring friends from school. If you are interested in what keeps bringing our kids back and would like to be part of YES Club and MYF join us on Wednesday's at 5:30 at the church. If you have questions please call the church at (732) 349-5367 or Sam Jones our Youth Director at 732-849-6153 or
Camden Neighborhood Center
Youth Group Trip
Sky Zone
Youth Night
Cattus Island
St. Andrew Youth and United Methodist Youth from surrounding churches spent a beautiful day at Cattus Island. They spent time getting to know one another, listening to the word, walking, talking and laughing together. Thank you to Wes Ellis and Matthew Fullerton for organizing this amazing day.