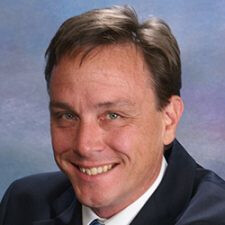 Erik Hall was born in 1972 and raised in Northern NJ (Oakland). He is a graduate of The College of NJ (BA in Philosophy, 1996) and Princeton Theological Seminary (M.Div 2007). Erik, his wife Amy, and two step-children Austin and Collin live in Toms River and enjoy health and fitness, the beach, the beautiful forests, lakes, and trails of the Pinelands, and, of course, our three dogs Kaiya, Mowgli, and Nala.
Erik did not grow up in the Christian Faith but came to know and follow God after studying with Christian Philosopher Dr. Roy Clouser of TCNJ (author of books The Myth of Religious Neutrality and Knowing with the Heart . Since 2002, Erik has devoted his life to being an 'agent of change' for Jesus Christ: preaching, teaching, and leading youth and adults to make the world a better place through faith, hope, love, and service. Erik served as the Youth Pastor of St. Andrew United Methodist Church from 2002 until 2009, and then as the Associate Pastor from 2009-2010. In 2009 Erik was selected by the Greater NJ Conference of the United Methodist Church to be trained as a New Church-Planting Pastor and, in 2010, he was appointed to work in Southern Ocean County, embarking on a creative mission to "start new places of faith" where families and individuals could come, see, and experience the love, grace, and healing power of God. During that time he and his wife Amy, and the church-planting team grew a fledgling church project into a living, thriving neighborhood church twice its former size.
Erik's passion for ministry is focused in the areas of:
Reaching people disillusioned by or disconnected from the church by developing new, authentic ways of expressing the Good News of Jesus in everyday life and relationships;
Serving in mission with people in areas of great need by listening to, partnering with, and serving alongside those who have a vision to make their lives and communities healthy, vital, and hopeful in faith and life.
Aside from the ministry, Erik is a surfer and outdoorsman who loves hiking, camping, backpacking, mountain biking, and marathon running. Other interests include philosophy, poetry, and entrepreneurial ventures of all sorts.